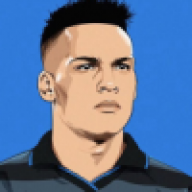 Joined

Oct 6, 2019
Messages

1,223
Likes

1,830
Favorite Player

Lord Darmian

Do we need another winger-striker-offensive midfielder? i thought we needed a replacement to useless Vecino-Gagliardini
generally when I watch this kid I can easily understand why he is considered as midfielder for Conte. His passes are really high class and it reminds me a playmaker such as Oezil or Luis Alberto. I think he would fit well and would be nice Sensi replacement, while Sensi can also replace Brozović in regista role at times.
And when you have a 19 years old player it's not a problem to convert him to play in different position. He has no bad habits and he's eager to learn, so it should be easy process (not like a Perisić, who was too old to make him left wingback). And moreover, I read some articles about Kulusevski that he used to play in central midfield, I think it was in junior Sweden national team (not really sure), so it's not a problem for him.
And it's also worth to mention that Sensi was playing much deeper in Sassuolo, but Conte was able to convert him to more offensive player, so it's not a big deal when given player has necessary abilities for given position.