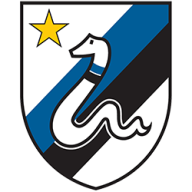 La Grande Inter
La Grande Inter
Joined

Jan 17, 2005
Messages

29,000
Likes

7,485


10 years of FIF

Nostradamus
Inter was never in the race when Chelsea entered it. Chillwell is out for the season and they need LB/LWB. Chelsea can buy Digne outright, we can't. And Everton wants to sell, not loan.
Inter was never in the race but his agent was pressuring us to consider him, something he used other Italian clubs for. Chelsea is the only PL club after him and the only possible destination anyway.
We only got interested when the terms were favorable, but we won't commit to a full transfer as things stand.
I wouldn't trust him as a wing back anyway, he's a good left back hut doesn't seem to possess wing back qualities.