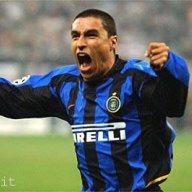 Joined

Mar 7, 2004
Messages

30,589
Likes

5,499
Favorite Player

Bar, Skr, Bas



10 years of FIF
No, they're a big club because they've been relevant in top tier football for 100 years, they're a top 10 team in their country whether that's on titles won or all time standings, have a very large domestic fanbase and despite turbulence, they've been rather relevant in the last 30 years (which for some reason get highlighted in English football)

This also applies to Everton, which actually is also another top 5 club in England. Their only... problem is that they completely fucked up in the PL era, but prior to that they were a lock for Top 5 English sides.
What has happened in 30-40 years ago but hasn't happened since, well I don't know how relevant those things are anymore. History is just, well, history at that point.