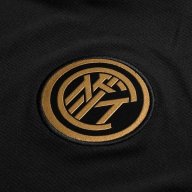 Joined

Dec 23, 2014
Messages

5,314
Likes

2,449


Forum Supporter
I thought he would have been on a bosman deal since it comes to term this summer? Or is there still 1 year left, if so sell and finance Bremer + a backup...
I don't get how we'll get Bremer with potential money from SDV's sale? De Vrij will fetch us at most 25 mln, if we are quite lucky. From other hand, Bremer will cost us at least 30+, considering the increased interest from EPL.
I'd rather trigger the Milenkovic's 15 mln release clause ( if it's real and not just a rumor) and will look for a some cheap back up of Skrin (who will move at the center).