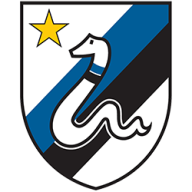 La Grande Inter
La Grande Inter
Joined

Jan 17, 2005
Messages

30,777
Likes

10,809


10 years of FIF

Nostradamus
Last matchday will be extremely interesting for some groups.

Group E seems to be in a great position for agony.

1. Ivory Coast 4pts
2. Equatorial Guinea 3 pts
3. Sierra Leone 2 pts
4. Algeria 1 pt

Last matchday:
Algeria vs Ivory Coast
Sierra Leone vs Eq. Guinea



It's like the new Euro systems, so 3rd placed team with 4 points is probably already through, but it matters when you get to cross paths with someone else.

Cameroon topped their group and will face a 3rd placed team, and one of these is a candidate, plus there's a chance for Ghana or Egypt to be amongst the candidates if results go a certain way.



Group B's open race is on today.

Standings:
1. Guinea 4 pts
2. Senegal 4 pts
3. Malawi 3 pts
4. Zimbabwe 0 pts

Games today:
Zimbabwe vs Guinea
Malawi vs Senegal

The runner up will face the runner up of Group F (one of Gambia 4pts, Mali 4pts, Tunisia 3pts and Gambia faces Tunisia).


Later on we have Group C, whose runner up will face Burkina Faso.
1. Morocco 6 pts
2. Gabon 4 pts
3. Ghana 1 pt
4. Comoros 0 pts

Gabon vs Morocco for the first place
Ghana vs Comoros makes things interesting since Ghana winning can take them 2nd if Morocco wins and Comoros winning gives them a shot at advancing as a best 3rd regardless of score in the other game.