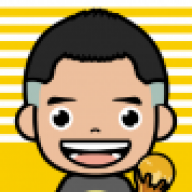 La Grande Inter
La Grande Inter
Joined

Aug 2, 2007
Messages

13,161
Likes

1,102
Favorite Player

Cryptozo d King


10 years of FIF
heres to scalvini, heres to a back four

also give bellanova the start
I mean we are at a point that losing out a champions spot would just be an implosion. Same with Napoli not being champions(awesome to see not one of the big 3 win the title). Last team to win not Milan, us or Juve was Roma in 2001 !! and Lazio in 2000 !! haha then Sampdoria in 1991 !!!! holy shit !
Any way we can experiment a bit. Even if we sold Dumfries, Brozo and Skriniar in the next week I think we should still be a top 4 team. We will get laughed out of champions either this round or next but that will happen with those 3 players as well.
Build for the future but actually gives those players a fking shot !!!