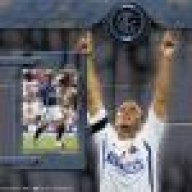 Joined

Jul 9, 2009
Messages

2,908
Likes

186
Favorite Player

Cambiasso


10 years of FIF
Since we are mentioning this pretty much in every thread i think it is time for this very important topic for the future of Italian football to have it's own thread.

For all of those who like me are pretty excited about this possibility i am translating a short caption from an interview shared by Costacurta today along with some comments from me, which had some unexpected turnarounds such as the starting date of this initiative:

"Starting from next season we will introduce the 2nd teams in italian football. On this 1st trial the squad submission will be on request. Every year in italian 3rd league (Lega Pro) there are teams which during the summer fail to register due to not reaching the criteria's , mainly for financial reasons. These teams this year will be replaced by 2nd squads of those who will request such right.

The B teams will be composed by under 21 players plus two under 23 ones. In each squad it is mandatory to have a minimal amount of players which can be called up by the Italian NT. This minimal amount is still to be decided. These B teams will compete regularly with the other teams , which means that they will have the right to be promoted or relegated , but they can't play in the same league as the A team (same as Spanish league apparently)"

I liked everything i read here especially the italian part. I am not an Italy NT fan so couldn't care less for their future but i do believe that a strong italian core serves only for the better.