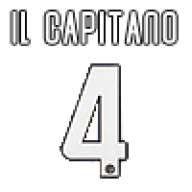 Administrator
Administrator
Joined

Mar 4, 2004
Messages

25,084
Likes

46



Forum Supporter

10 years of FIF

Most Important Member
Guys,
We wish to inform you that there have been some major changes in the management team. There was a conflict between some of the admins/mods and as a result, Katiey, Michal and Tim have resigned from their respective positions. This is a very sad news, because the 3 of them are very important members of the forum, especially Tim, since he was one of the founder and he has been my dear friend for 6 years.
This announcement is a long one, but I hope that you will take your time to read it wholly with an open mind and an open heart as this is one of the most important announcement in the forum throughout its history.
The future
So what does the future hold for Forza Inter? Right now, I can assure you that the forum will not die. Enricos has been handling technical stuff of the forum over the past couple of years and he knows his stuff. Jimmy, who resigned a month ago, has agreed to come back in these times of dire need. As for me, I realized that I've been distracted away from the forum over the past few months but I will put my best effort to ensure that this place will continue on without them.
I am also hopeful that the rest of the management team; Hamed, Ashkan (J zanetti), Marcello, Edlaut, Keir, Pravesh and Ziyad, will stay on and help us get through this storm. We will try to get in fresh blood into the team too.
And finally, I feel that we should be as transparent and clear as possible when it comes to something as big as this. I am sure that you guys would like to know what happened that caused the exodus. The conflict happened when I was away. I'm not trying to take the blame or responsibility here, please just read and understand the next following paragraphs. I promise I will try to be as neutral as possible in this matter.
The conflict between Erik and the 'Power Rangers'
As you know, the 'Power Rangers' were responsible for one of the biggest pranks in FI's history. They were changing usernames, avatars and signatures of some of the members here. From what I gathered from them, they were trying to liven up the atmosphere of the forum. I must admit that it was a good idea and they really got me, even though I'm not exactly pleased because I was clueless and was unable to post for a few days (I really thought there was a virus).
Then, things started to go downhill. Tim took Erik's administrator access. Erik tried to get back at Tim, and Erik changed the FTP password so Tim would not be able to access and so Tim would freak out. Erik assured me that it was not a punishment but just a prank, a way to get back at them in a fun way. It was going to be something temporary, not permanent.
I believe Erik, because changing the FTP password permanently would not only sabotage Tim but also me, and the rest of the forum. There clearly is no reason for Erik to do that. Tim clearly did not see this as a joke and was offended. He personally told me that he feels he's undermined, since he created this forum and something is taken from him.
Next, once I figured out how to post again, I posted in the admin forum that all the stunts should stop because it is clear that it only results in misunderstandings and confusions. Just take a look at
this thread
. As far as I know, Frisko also did not take it too well either, as Katiey made some post as Frisko and Frisko felt that it offended him and his fiancee. Erik then changed back the all the affected usernames to the original ones.
Michal, who had his username changed to Kajsa, also had his username changed back to Michal. In reality, the change was a voluntary one. I don't want to be biased so I'll just copy and paste what the exchanges here:
Michal said:

OK, it seems it has been you Enricos. Can you remind me when the f.ck I asked you for that? Who gave you a right to touch my nick? Just for your information, Kajsa Margareta Bergqvist is my favorite sportsperson (if you haven't noticed it) and this is the Olympic year, so I wanted to dedicate my nick to her. Anything wrong with that? I don't think so.

Anyway, I am leaving this forum in peace, so now our brand new superhero can do whatever he wants with my account (I am not leaving only because of him of course

).

Have a fun and keep this sinking ship above sea level, I was trying to do my best but in my final year of first degree studies I simply have no more time and energy for this forum.

Michal
Enricos said:

lol, I'm a brand new hero because I put your account back to normal?

I never knew you were this type of person Michal...

You freaking disgust me

You guys are incredible, just come out and say you want to start a new forum, instead of trying to put the blame on other people...

You paid for it yesterday, so how were you gonna reconsider?

Freaking kids...

PS: Don't know if you can read, but I put this in the moderator forum

And about Michal and his username:

Michal, I reset all the usernames that were changed by Tim (bar Shaz, because Im not sure how to write it, I asked him), and if you requested to keep yours, I apologise, but I could hardly know that any of the "victims" wanted to post under a different name. You can hardly blame me for assuming you did not want to post with a female's username...
Miki said:

Yeah, I guess I messed up with the prank. I thought I could inject some fun into the forums, but it obviously backfired. I'm glad some posters were fine with it, though.

Still, this forum doesn't feel right for me anymore. There are many reasons, and they aren't related to Erik alone. I apologized to Erik for blasting out at him, and I'm apologizing to Han & Jimmy for the trouble I caused.

Ciao,
Tim
I made some posts in between those posts to make sure everything doesn't spiraled out of control but I guess it was too little too late. So that was the exchanges between Erik and Michal, one of the member of the 'Power Rangers' Katie, Michal and Tim. Katie told me that she felt Erik was wrong in lashing out at Michal like that and that she didn't see it as the correct thing to do.
With regards to Katie, Tim also tried to vouch for her as a new administrator and we rejected the idea because there are sufficient administrators in the forum and we do not want the management team to turn into some kind of clique, where the members of that team consist only of our close friends. You guys can decide whether this was one of the reason of the exodus or not.
Tim's decision
I think it goes without saying that Tim would be the leader or at least the representative of the group. I called him this afternoon to try and reason with him and he said that the problem was just not Erik, that it was a long story. But there was also something very important that he said:
"As long as Erik is an administrator, we are not visiting the forum anymore." Now, I am not choosing any sides or choosing Erik over the 'Power Rangers,' but the forum should
NEVER
be held hostage to anything. Over the past couple of years, Erik has been doing as much technical stuff as Tim has and there is no reason why should we fire him as an admin.
Tim also mentioned that he didn't feel as one of the owners of the forum anymore, that my opinions carry too heavy of weights in any decision we make. He said that the forum is Handocratic.
I would like to assure you that I have tried as best as I can to be as democratic as possible. I will post some links to prove that we always try to get everyone's opinion and did many polls should there be two conflicting sides. So, unless I can vote twice, I have the same say in every manner.
Link 1 | Link 2 | Link 3 | Link 4 | Link 5
So in the end, the 'Power Rangers' decided to resigned from the management team, left the forum and created one of their own. Please do keep in mind that this forum did not choose Erik over the 'Power Rangers.' We just felt that it is wrong to be threatening the forum and we should not give in to such unreasonable demand.
The aftermath
Finally, I would like to say that the forum has definitely suffered a big loss. But this forum has weathered through many huge storms in the past. Problematic servers, lost database, MySQL problems, financial issues and finally, a move to a free server; we went through all of this sh!ts and still remain as the best English-speaking Inter forum in the web.
I pointed to Tim in our last chat that what I see what he's doing is similar to abandoning Inter and supporting another team. Tim replied that I was wrong, because Inter is a football team whereas a forum is about the people and the members inside it. Tim was right, the focal point of the forum is not me, Jimmy or the management team; the forum's identity and flag bearers are its members. We would like to ask the members to remain loyal to this forum and to help us get through another storm. You have helped us in the past and we are here humbly asking for your help again. In return, you have our promise that we will put in our best effort to get through another storm as smoothly, safely and quickly as possible.
Thank you for spending your time to read this post.