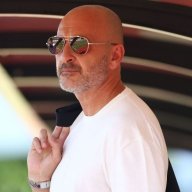 Prima Squadra
Prima Squadra
Joined

Jul 12, 2019
Messages

776
Likes

661

Bastoni is the best ball playing center back in the league, soon to be best center back in the league. Then it will be Europe. The technique, vision, accuracy, placement and defensive awareness he has, being a 21 years old center back is just incredible. He is not perfect but damn he is already VERY good.
He has the feet of a trequartista, the brain of a regista and the size of a centerback. He is also learning to play viciously. I remember him bullying Bale during the Euros.

What the f*ck is this guy...