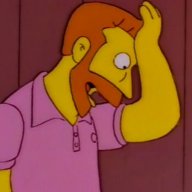 Prima Squadra
Prima Squadra
Joined

Mar 19, 2018
Messages

893
Likes

277
Favorite Player

Barella

Mano pesante del Giudice sportivo nei confronti dell'Inter. Nel comunicato diramato oggi, Alessandro Bastoni è stato squalificato per due turni "per avere, al termine della gara rivolto agli Ufficiali di gara un'espressione ingiuriosa, reiterando tale atteggiamento due volte, nonostante l'invito a trattenersi; infrazione rilevata da un Assistente".

Apparently, he insulted some of the officials.
Sure he attacked the official VERBALLY but how come he got punishment more than Bonucci ? Bonucci clearly attacked our official VERBALLY and physically kinda ?
I'm so angry Bastoni have to absent for two games only for this