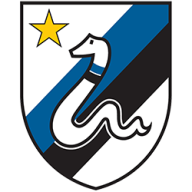 La Grande Inter
La Grande Inter
Joined

Jan 17, 2005
Messages

33,644
Likes

15,702


10 years of FIF

Nostradamus

Most Passionate Member
And Inter had Conte in CL for two of those seasons

And the first one we were Pot 4...
Onana made no difference in the groups and if anything he was rather poor in almost all games but the Barcelona home game. He was vital vs Porto but other than that tie, we didn't need a goalkeeper's effort to go through. And Onana conceded 3 goals to Benfica, 2 of which were gifts.
What will be missed by Onana is his Barcelona away long passing, but not his saving in that same game. If we can balance that out, it's all good.