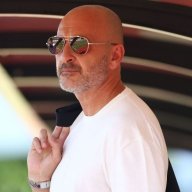 Prima Squadra
Prima Squadra
Joined

Jul 12, 2019
Messages

866
Likes

912

This is been discussed as nauseam. Pinamonti is about half the talent.
How is Pinamonti half the talent if they have the same stats with one of them playing with the likes of Berardi and Traoré and the other with Bajrami and Cutrone ?
I get that most see him as not good enough and plusvalenza material just because he is an Inter product, it's what we've been doing for ages but how is everybody fine with the idea of selling a 23 years old striker after a good season 20M when basically any young player with half a season in Serie A is sold 10-15 millions. The way we consistenly underrate our own players is nuts.