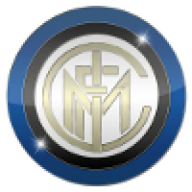 Joined

Jun 7, 2011
Messages

1,494
Likes

49

We are not Manchester City, PSG, Real Madrid or Barcelona. We already fucked and need cutting our salary, How we can buy better CB than Rano if we bankrupt ?

At least Rano want accept salary cut extension. We can't buy 4th striker, let alone good backup CB.
We certainly aren't, because those teams actually play their youngsters, we never do. And BTW that doesn't mean that we would be getting champions from our youth but we had spend so much fucking money for average players
For example, in defense we brought Dalbert, Lazaro, etc., had we used our youth we would have played Biraghi, Faraoni and Dimarco, we would have gotten the same return or actually probably better but without spending €40M+. Right now we have Pirola, who we should have started integrating into the squad instead of signing fucking Kolarov.
In midfield Vecino, Gagliardini, João Mário, Nainggolan, etc., had we used our youth we would have played Agoume and Zaniolo, and came a little short but we would have gotten a top player Zaniolo in without wasting so much money, we could have easily gotten a worldclass MF with all that money plus we would have kept Zaniolo.
Now both when it comes to keepers and forwards we have top prospect so we should actually give them a chance and actually fucking play them.
If we really want to replace Handanovic it can't be with fucking Musso, it has to be either Donnarumma or Nübel. Can't or don't have the money to get them, then fucking bet on your highly rated GK prospects, we have 3 FFS, Radu, Di Gregorio and Stankovic are all highly rated.
Choose two of the three as 2nd and 3rd keeper for next season, and actually fucking play them, Handanovic should never ever again play a Coppa Italia match with us, even the odd game in Serie A for them wouldn't be be bad at all. One of those three ought to become at least a decent keeper (at least we'll have backup GK for free) and with some luck a top one.
Both Pinamonti and Esposito are highly rated and sough youngsters, yet we're fucking wasting them. Make Conte choose one or the other as 4th choice, and demand that he actually gives them consistent minutes.
He doesn't want to, you say? You fucking whined about the likes of Vidal and Kolarov, we fucking gave them to you and they were actually extremely detrimental to our season, you didn't want Škriniar, you didn't want Eriksen, it took a year each for you to give each of them an actual real chance, and guess what happened you fucking cunt.
Plus there is always the very real possibility than even is we spend €20-30M on a Lukaku, the fucking stubborn cunt we have as a coach still won't ever rest Lukaku. We're in a budget we'll have to improvise.
We're basically the only top team in Europe that never ever ever plays their youth, it's ridiculous. Stop fucking wasting money on average players, quality over quantity.
Seriously even Real Madrid have the likes of Nacho Fernández, Carvajal, Odriozola, Valverde, Lucas Vázquez, etc., most of them aren't exactly world beaters but at least provide decent options for the bench, and then they can spend hundreds of millions on a few actual top players instead of buying millions of average players that end on the bench or worse loaned forever and never getting any interest from other teams.
As a rule of thumb if a player is over 23 and costs less than around €30M, he's probably not worth it.
Don't sign players over 27 years old, unless it's a massive opportunity like Young, Darmian, Eriksen and even Sánchez who while on massive wages came for free and despite his injuries contributed quite a lot for the Scudetto.
If you get top talented youngsters (U23), you have to actually fucking play them, yes even if they make mistakes, are frustrating and cost us points. Guess what? Experience doesn't guarantee the opposite, just look at Vidal and Kolarov in a very limited time they costed us a lot more in disastrous mistakes and loss points than any youngster ever has.
Look at Lautaro for example, if we didn't have the Icardi fallout, it's very likely we would have fucking wasted him despite the fact that he costed us €25M.
Never ever sign players over 30, unless they're free or basically free and under reasonable wages.