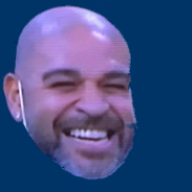 La Grande Inter
La Grande Inter
Joined

Mar 20, 2007
Messages

10,512
Likes

4,460
Favorite Player

Beppe Marotta



10 years of FIF
Antonio Cassano believes that the attitude shown by midfielder Nicolo Barella in the Nerazzurri's Serie A draw with Sampdoria was arrogant.

Speaking on Christian Vieri's Twitch channel, via FCInter1908, the former forward also gave the view that the 26-year-old should have been removed from the pitch sooner than he was in the match.

Barella has never been a player to hide his feelings on the pitch, as his body language can often seem to be a bellwether of the team's performance.
Against Sampdoria, the former Cagliari midfielder's frustrated gesture got him chastised by his own teammate Romelu Lukaku, whilst Cassano also felt that the way that he plays showed a certain arrogance which the former player was not a fan of.

Of the match against Sampdoria, Cassano said that "In the first half I would have taken off Barella and I would have told him what I thought, he was f*cking dreadful."
"He thinks that he's Zidane or Iniesta," the former forward continued, "he doesn't make a pass, he runs around waving his hands like an idiot."

Of wingback Robin Gosens, Cassano said that "He's always looked off the pace by a metre."
"When you go to Inter you have to give something extra, the runs, the dribbles, and he's looked hesitant," he said of the German.

Cassano suggested that the Nerazzurri lack a coach like Antonio Conte, noting that "With a coach like that, whether you're playing against Empoli or Real Madrid, the team always seems to give something extra in terms of spirit."
"I get the vague feeling that the team has already given up on the league," he suggested.
"They win against Napoli, and then play four sh*t matches," Cassano continued, "then they go on to win the Supercoppa, then lose more matches."
"I'm convinced that they'll have to change coaches June," he said, "if they don't change, it could spell disaster."
"In these kinds of matches you have to give something extra," Cassano continued, "if they keep playing like this, it means that Inzaghi has to evolve."
"Inter have been a huge disappointment," he argued.
"Even if they win the Coppa Italia again, it's still a bad season."
"He wanted to sign Correa and Lukaku, he turned down Dybala and Alexis, now he's paying the price," Cassano said of the current Nerazzurri coach.
Cassano in stingy mood again, right about Correa+Lukaku vs Dybala+Sanchez