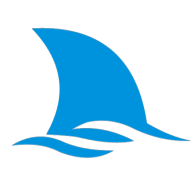 Joined

Aug 30, 2011
Messages

5,971
Likes

1,459
Favorite Player

Adriano



10 years of FIF
Okay, at what point does a coach's past successes become irrelevant though? If that coach you're alluding to was a player everyone would be in consensus that he was past it and would no longer be the player he once was. Of course a coach isn't a player, but if one is to ignore a downward trend in coaching do we then consider Capello, Lippi, or even Trapattoni?
That's a very weak argument. Mourinho won the epl in 2015 and Conte in 2017. Does that two year gap put Mourinho's success in the "past" but Conte's win is "recent"? So I guess 2016 is your threshold for recent vs past success? Not to forget that Mourinho won the EL in 2017 - or does an EL trophy not count as success? It's ridiculous to put Mourinho in the same category as the geriatric patients mentioned at the end there.
There are valid reasons to prefer Conte over Mourinho. But to classify Mourinho as a coach who's past it is simply false.