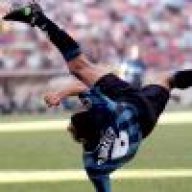 La Grande Inter
La Grande Inter
Joined

Nov 23, 2015
Messages

12,960
Likes

14

Embarrassing response. It was a passive aggressive question and he should have told him to fuck off. But it's Capello, so he caved. He didn't hesitate to snap at the female reporter, as far as I understand. Hard to respect a guy like that.
Clearly, capello got a kick out of our elimination and out of being able to ask Conte that question.
That said, it was a legitimate question.