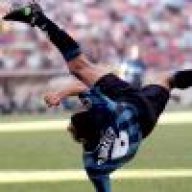 La Grande Inter
La Grande Inter
Joined

Nov 23, 2015
Messages

12,960
Likes

14

I haven't heard Bayern Munich say no yet though, just Ancelotti, and he hates us with a genuine burning passion. Happy to be proven wrong though, I'd rather be disappointed immediately than in about 2 weeks' time after endless 'done deals'.
I couldn't agree more on that.
- - - Updated - - -
Yeah well he should have the final say? Fuck him anyway. I'd rather not deal with Ancelotti.
can we deal with rummenigge?
blivious: