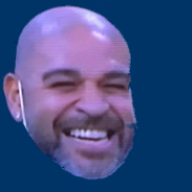 La Grande Inter
La Grande Inter
Joined

Mar 20, 2007
Messages

10,519
Likes

4,469
Favorite Player

Beppe Marotta



10 years of FIF
MAROTTA: 'TREAT PLAYERS LIKE ACTORS TO RESOLVE FINANCIAL CRISIS'
Inter director Beppe Marotta warns football has to cut down on costs and wages, but has an intriguing solution.

The COVID-19 crisis made clear just how delicate the balancing act is for many football clubs all over the world, with costs spiralling and revenue unable to keep up.

Some clubs are running at a massive loss, including Inter and Juventus, who recently both broke Serie A records for losses in a single season.

"At this moment, on a legal basis, players are considered to be subordinated workers, but if that was changed to consider them in the same way as a movie star or other actor, that would change the situation," said Marotta.

"In the world of football, the cost of paying workers is well over 65 per cent of revenue. If that was the case at a factory that sells mineral water, for example, the company would go into default.

"This solution of mine would give the authorities an immediate instrument to eliminate many of the problems tied to football.

"If we continue to consider football players as subordinate workers, then this means incredible costs that need to be reduced."

Many of the financial calculations around football are also inevitably affected by the market, as for example the capital gains investigation fell apart precisely because it was impossible to prove the 'worth' of a player. The only way of calculating the worth of a player is what two clubs will agree on at that moment.

A figure who could probably help ease the passage between sport and entertainment is Napoli President Aurelio De Laurentiis, whose main role is as a movie producer. Indeed, his contracts take far longer to negotiate than most other clubs, as they include image rights and other areas that most clubs tend not to focus on too much.