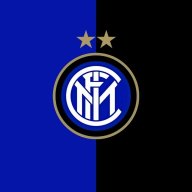 Joined

Dec 21, 2015
Messages

15,955
Likes

16,929
Favorite Player

Wesley Sneijder


Best Football Poster
Tbh the squad we have built in the last 2 seasons is the result of the Marotta-Conte combination. It wasn't just the influence of one person. Prior to Conte's hiring we were linked with much different players. Danilo, De Paul, Bergwijn. Chiesa. Especially for De Paul there were rumours Inter already had a deal for him but Conte stopped everything. Hiring Conte forced the management to build a squad for 3-5-2. The decisions would be much different if we hired a back 4 coach or even if we decided to stick with Spalletti. Barella would have certainly arrived but all the others are up to anyone guess.

Marotta's biggest influence at Inter was Conte's hiring. That's what set most of our moves in transfer market in motion. Conte would have never joined Inter without Marotta and the management wouldn't have gone for many of our current players without Conte. If Marotta had stayed at Juve, Allegri would have probably stayed. Allegri lost his biggest ally inside Juventus when Marotta was fired. As for the current Inter players Juventus could have signed, i can only think of Eriksen, Sanchez and Darmian. Agnelli wouldn't accept a Conte's return so we can rule out players like Lukaku and Vidal. Allegri wasn't very fond of Cancelo so i don't think he would like Hakimi either. Barella was rejecting everyone for Inter so we can rule him out. Players like Lazaro, Young and Moses were never linked with Juve so i doubt they would have gone for them.

Anyway, reality is written with facts. Conte and Marotta came to Inter, they built the squad that is on the verge of winning Scudetto and the rest is history.