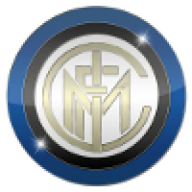 Joined

Jun 7, 2011
Messages

1,485
Likes

36

Marotta made the Icardi mess but in the end that was just good for the club. It was a mess which had to be made. Club made the mistake back then to give him the captaincy. Ausilio tried to get rid of Icardi earlier already before Marotta had even arrived. Now afterwards, it was clear they just needed to rip the captaincy and pay the consequences. Icardi was the banter era captain but not captain-worthy for a club which is looking for titles. He had grown too big because he was the best player in the squad by far. Wanda just created chaos and they decided with Ausilio that it just needs to end.

And they fixed the issue (Icardi captaincy). And then after two years they won the Scudetto. I'm completely fine with this turn of events.
The mess was completely unnecessary, at least in the middle of the season. We should just have told him and Wanda at the end of the season that they have to go, maybe then Wanda would also have created a mess, but not in the middle of the fucking season and we would have probably gotten more money for him too..