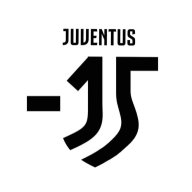 Joined

Feb 25, 2013
Messages

4,257
Likes

1,311

1. How is that relevant?

2. That's not true, the rule was obvious even then the match has to be played if more than 13 players are available, here's a link dated to the Juve vs Napoli match stating the rule. I'm guessing the new rule is 13 people including Primaveras

(

https://the18.com/en/soccer-news/why-napoli-forfeit-juventus

)

3. Bologna was ready to play but ASL ordered them not to play as explained by Marotta as well whereas ADL actually refused to play lol

The situation is chaotic," Marotta told Sky Sport ocal health authorities who decided independently.

"Bologna were ready to play and they suffered the situation from ASL which have taken this decision to protect everyone's health, but clarity is missing. I would limit the ASL's power otherwise, we'll always face similar situations in the future."
Travelling means extra energy wasted. Not that far of a distance between the two cities, but still, why do we have to do extra effort for some reasons not our fault?
If I understand correctly, Bologna and Bologna Primavera & Bologna U18 are different teams. ASL put Bologna into quarantine but the youths doesn't train with them, so they should not be in the same camp. As you said, the new rule changes to include players born after 2003; so a large enough portion of their players are still available.
Re: Marotta quote -> then I agree that was not Bologna's fault entirely. But neither ours. The acceptable solution, if that match will be replayed, is that Inter must be allowed to choose the date at our convenience. And they have to forfeit their homeground advantage.