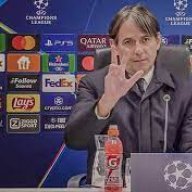 Part time Lazarus
La Grande Inter
Joined

Jun 8, 2005
Messages

25,040
Likes

929
Favorite Player

Inter1-0Wanda
Old username

browha



Forum Supporter

10 years of FIF
Repost from
here
http://inter1908blog.com/bonazzoli-sold-sampdoria/
It's official – we've just sold Bonazzoli to Sampdoria. I wanted to make a post on this covering my opinion and analysis of the situation.
Federico Bonazzoli
In many ways, it is in keeping with what I have discussed previously – here – but in other ways, it is a shock to the system.
So, what exactly has happened?
We've sold Bonazzoli for – by all accounts – 4.5million euros to Sampdoria outright. We retain the right to re-sign him for 9 million euros at any point in the next 3 seasons, and up to 50% of any future fees he incurs when he leaves Sampdoria to a third party club.
At face value, this looks pretty good. We're doing something very similar to what we've done with Duncan, Crisetig, etc. On the other hand, is it exactly the same? Bonazzoli is only 17 – 18 when he makes the actual transition to Sampdoria. In 3 years time – which is, to the best of our knowledge, the last time we will retain an option on him – he's only 21. We're gambling on him having made it or failed to make it by aged 21.
I recently posted on Forza Inter Forums about my worst case scenario for Bonazzoli. It involves him developing at a reasonable, but not spectacular, pace. His final and third season at Sampdoria would involve maybe a dozen goals, but not a bona fide starter.
Imagine, at this point, a Juventus bid for him for 15 million euros. We would have the option to sign him for, say, 9 (speculation, a lot of details remain murky). What would happen here? We would stand to profit 7.5 million euros from his sale to Juventus, or splash 9 million on bringing him home. That's a difference of 16.5 million euros to the club – in one nice big lump sum which would significantly help with FFP as well.
I'm worried about THAT situation. We could easily lose the rights to this player because he isn't 'quite' good enough to definitely justify spending the money on bringing him back, but having our hand forced by another club.
This deal has a lot of pros and cons, and it could be worse, but at the same time, there is a lot of risk with this.
One question we have to ask is whether giving up a player with as much potential as Bonazzoli was worth the meagre 5 million euros or so we have received for him. I would have preferred using the other model we employ – loan for two years, right to purchase, with counter-option – prices fixed at 5m and 7.5m (or similar). It might not be functionally that different, but one of the most important things with a player is retaining their rights – and that is something we no longer have with Federico Bonazzoli.
Time will tell, and it's certainly not guaranteed doom and gloom, but I'm a little worried about the potential knock on affects here.