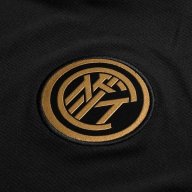 Joined

Dec 23, 2014
Messages

6,004
Likes

3,920


Forum Supporter
This is how I view it: we have a youth player who put up video game stats last season, who is actively being pursued by some of the largest clubs in Europe.

Is there a chance he blows, his numbers were flukey and are the result of him being a tad old? Yes. But if that's the case, we should be looking to sell him outright and not looking for a buyback clause. Trust your scouting.

Clearly we think there's something there. Why not give him a chance to earn his keep?
Because maybe they think he can develop into more than 8-10 mln player, and they want to get more sweet plusvalenza.