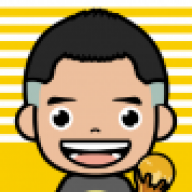 La Grande Inter
La Grande Inter
Joined

Aug 2, 2007
Messages

13,164
Likes

1,102
Favorite Player

Cryptozo d King


10 years of FIF
His stats look great for Barcelona but "human" for Argentina exactly because football has shifted now and top players for top teams enjoy luxuries that weren't possible in the past.

The difference in level between Argentina and Colombia or Argentina and Peru or Argentina and Venezuela is the same as it was 20 and 50 and 80 years ago.
The difference between Barcelona and the 10th or 15th or 20th team of the table has dramatically changed in favor of Barcelona in just 15-20 years and the gap widened more in the last 12 years than it did in the first 20 years of proper professional football.
The same applies with European encounters.
Colombia dominated Argentina for 2 games without it's best player. 2nd time it didn't even have a CM..... also 20 years ago we beat them by 5 in Argentina
Zapata and Muriel not being able to score in a yellow jersey fkd us but to say the gap between Colombia and Argentina is 1st place team and a 15th place team is kind of insulting. Colombia is more like Napoli. They can get to the last 10 games and have to lose 10 to not be champion and they will find a way not to win.
Uruguay is Atletico Madrid.
But Bolivia did beat Argentina with Messi and all their stars 6-1. South America is not Europe. We don't have a San Marino who send plumbers after work to play against Italy.
No team is all that much better than the others in South America when you go between Brazil, Argentina, Chile, Uruguay and Colombia. Europeans think that some are better than others because where they play.
Colombia raped Poland at the World Cup. Polish team was mostly German league players because ..... EU pass. Same why you all have hard ons for Argentina. Since they all magically have a Italian or Spanish grandma. England beat us by the skin of their teeth on a PK shoot out. Our guys were mostly in Mexico. So Europeans go OMG the EPL going to destroy these Argentinan/Mexican league guys.