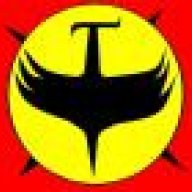 Joined

Jul 14, 2005
Messages

7,869
Likes

61
Favorite Player

4 & 10



10 years of FIF
Long time ago in ex Yugoslavian league we had radio stations to follow our favorite teams. And it's a real shame there is no saved audio or video material of their comments.
From today's perspective they were unprofessional, they publicly had their favorite teams, they sworded in microphone etc.

I would say they were commentators with soul, something like uneducated Scarpini's.

So it would be good to have thread for text, audio or video lines of guys who made us laugh out loud.



No.1 Mirko Kamenjašević:

"Vahidin Musemic (F.C.Sarajevo) is in great chance and nooothing... but Musemić again with a ball, he shoots and goalkeeper saves, but the ball refuses again to Musemić who shoots strong with his left foot... crossbar!!! Ball again refuses to Musemic and he shoots with his head but he misses again I fukc his clumsy mother. "


6 months suspension"

Maybe translation isn't the best but he was huge F.C Sarajevo fan.