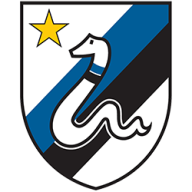 La Grande Inter
La Grande Inter
Joined

Jan 17, 2005
Messages

33,676
Likes

15,763


10 years of FIF

Nostradamus

Most Passionate Member
People also don't understand that he can't play like he's currently player under Spaletti-ball.

Yes, he looks very dynamic and dangerous with his runs into the box. However, until he's proven himself to possess Miki/Valero type attributes, he's simply a bad fit to start over Miki. He simply won't have the freedom to do that playing on the left. Miki plays very reserved and drifts back when Dimarco and Bastoni bomb forward.

If Frattesi does start, it'll either be ahead of Barella, or we'll have completely change our play-style. This may well be what ends up happening (I can see Barella playing ahead of Miki and Frattesi playing on the right) but it's not going to happen three games into the season and it's especially not going to happen when what we currently have is working like clockwork.

At the end of the day, it's a wonderful dilemma for a team to have.
You're asking for too much from some people.
There's also the chemistry factor. He's been wirh Italy for 1.5 years now and most of the core is the same. And he's played with several of the guys at youth NT level.