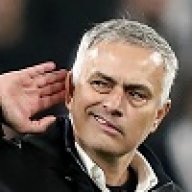 might be Deadpool
La Grande Inter
Joined

Mar 28, 2011
Messages

31,225
Likes

9,764
Favorite Player

Bea Arthur


10 years of FIF

Most Diverse Poster
The craziest league in the world will return shortly after the World Cup.
Seems like Gomis will sign for Swansea today.
Chelsea already got Costa and Fabregas from La Liga, Felipe could be their next one to come. Lampard is definately out of Chelsea, going to MLS. I think Cole is gone too. Mourinho said Courtois is their player.
okerface:
Arsenal trying to get Griezmann and Aurier. Vela not coming to Arsenal.
Shaw to United is a big rumour since the transfer window began. Still nothing happened there. I can already smell United dropping a big check for the player.
City has everything they need, except some balls in CL.
Tottenham will remain to shit to do any damage.
Liverpool still wants Konoplyanka, I doubt anything will happen. Lambert is at Liverpool, maybe Lallana will join him.
Arsenal games:
AUGUST
16 Sat H Crystal Palace
23 Sat A Everton
30 Sat A Leicester City

SEPTEMBER
13 Sat H Manchester City
20 Sat A Aston Villa
27 Sat H Tottenham Hotspur

OCTOBER
4 Sat A Chelsea
18 Sat H Hull City
25 Sat A Sunderland

NOVEMBER
1 Sat H Burnley
8 Sat A Swansea City
22 Sat H Manchester United
29 Sat A West Bromwich Albion

DECEMBER
2 Tue H Southampton
6 Sat A Stoke City
13 Sat H Newcastle United
20 Sat A Liverpool
26 Fri H Queens Park Rangers
28 Sun A West Ham United

JANUARY
1 Thu A Southampton
10 Sat H Stoke City
17 Sat A Manchester City
31 Sat H Aston Villa

FEBRUARY
7 Sat A Tottenham Hotspur
10 Tue H Leicester City
21 Sat A Crystal Palace
28 Sat H Everton

MARCH
3 Tue A Queens Park Rangers
14 Sat H West Ham United
21 Sat A Newcastle United

APRIL
4 Sat H Liverpool
11 Sat A Burnley
18 Sat H Sunderland (or FA Cup S/F)
25 Sat H Chelsea

MAY
2 Sat A Hull City
9 Sat H Swansea City
16 Sat A Manchester United
24 Sun H West Bromwich Albion