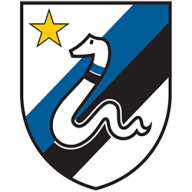 La Grande Inter
La Grande Inter
Joined

Jan 17, 2005
Messages

26,702
Likes

3,100


10 years of FIF

Most Serious Member

Most Stubborn Poster
The knee slide goal celebration is so cringey and yet so popular in the EPL, it's not 2005 anymore ffs. Those celebrations are so bad they should be given a yellow.
It's the PL, there's nothing else players can do really. The fans standing about like morons isn't helping them much.
This is a bunch that thought Alan Shearer crouching while running and raising his hand like a school kid to ask a question was a cool celebration.