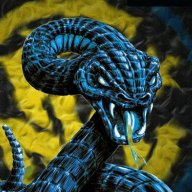 Joined

Apr 22, 2005
Messages

9,797
Likes

7,872


10 years of FIF
I have observed that most football fans don't want this shitshow which makes not understand how Madrid and Barcelona are in this, are they not owned by the fans or some kind of supporters group. Perhaps that just shitty thing and not real.
This is what Florentino Perez said:
"Football has to evolve. It is losing interest. We have to think why 16-24 year olds are losing interest.
There are bad quality matches and other platforms for entertainment. We have to make it more attractive
. It is not something for the rich. We do this to save football."
Well at least Perez doesnt think like 98% percent of FIF members, with the slogan of "a win is a win"! He thinks the poor quality matches is what making football losing fans.
I dont like the ESP idea, specially with all this controversies, but I see his point.