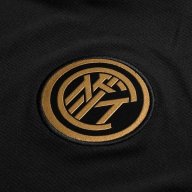 Joined

Dec 23, 2014
Messages

8,169
Likes

7,444


Forum Supporter

Most Improved Member
But this isn't it.

Even if we get 500m more from this, bigger fish keep getting more and more. The balance doesn't change. Relative poorness of our club would remain the same.

Some fans of the clubs like Inter, Juve etc support Super League only because it would give more money to their loved clubs. What they fail to acknowledge is, the relative position of the club won't change.

Where this extra money comes from? It comes from better TV deals. Well, why would we get equal money to Real/Barca/EPL clubs when the market right now doesn't work like that? Answer is, we wouldn't get the equal money. There is no free money somewhere in the market floating free, which would be allocated to football IF the Super League started to exist suddenly. Maybe some of the money going to UEFA would be allocated to bigger clubs, but that is pocket change. Not a relevant number at all. Specially that, like pointed earlier, Inter wouldn't benefit from any extra money more than anyone else. Ie. the relative financial position of Inter would stay the same compared to our rivals.
It's half true in my opinion. Big fishes will earn more and our position won't change related to them. But, it will change in relation to lower clubs. We won't be able to get the best players and talents, but it will be still possible to attract quality players, and it's about the right assessment. I won't cry if Inter is overbid for the likes of Havertz, Enzo Fernandez, Sancho, Antony etc., but in the same time we won't struggle to renew expiring contracts because there is a 0.5 mln gap, and it will.be possible to invest more money for transfers, instead to wait for free agents.