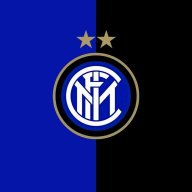 Joined

Dec 21, 2015
Messages

20,224
Likes

30,924
Favorite Player

Wesley Sneijder


Best Football Poster

Best Overall Poster
Guys, I coincidentally saw ADRossi´s notification and first of all I would like to thank him and IM21 and eduzee and YoramG and Ethor from the bottom of my heart for my nomination.

I know that I have not been 'active' here for quite a while now.

My mum died of leukemia a couple of months ago and I had to take care of my father (who is heartbroken) and the younglings of the family and therefore had next to no time left for FIF.

I have been voted "Nicest/Kindest Poster" for several years in a row - and I can´t thank you enough for this much appreciated honour.

I think that now the time has come to find a new '

dignitary

' for this award.

In my eyes every single one of you deserves all of these beautiful awards - and I miss you all.

I really hope that soon there will be better times.

Until then - May The Force Be With You Always.
I am so sorry for your loss. You need to stay strong for your family. I lost someone close to me around Christmas as well so i know how you feel.