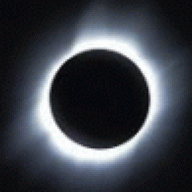 La Grande Inter
La Grande Inter
Joined

Jul 24, 2006
Messages

16,648
Likes

31
Favorite Player

Black & Blue


10 years of FIF
Hi guys. Long time no see :shades:
Let me cut to the chase and the reason of this topic.
Me and a friend of mine were planning on going to Milano this year as we haven't been on a game of Inter since 2008 I think. If nothing unexpected will happen we will make that trip. Most likely with us will come a number of polish interisti as I'm trying alongside couple of my friends to encourage others to come with us just like it was for the Man Utd game when we managed to gather some nice group to go for that game(over 30 people), although nothing is certain, it might be just 2 of us in the end, you never know so don't hold me to it.
It's not the first time we made the trip. Sometimes it's in pretty large groups, sometimes in some smaller groups. We were at Inter - Liverpool Games, Inter - Man Utd, Inter - Chelsea, Inter - Juve from recent years. Aside from that many smaller trips to lesser games or larger games(like Inter - Milan derbies, Inter - Barcelona to name a few).
Anyways, it was a while since we went in pretty large numbers(considering) so this year we are planning again on going with larger group, we will see how it turns out. It might end up just 5 people, but it also might be over 30.
The game we will most likely go to, will be the Milan derbies in february. We will be in Milano from Saturday till Monday. The reason we go on saturday is to prepare ourselves in case the game will be rescheduled from sunday to saturday. So just in case this happens we want to be in Milano already on saturday at latest at afternoon.
Why I'm writing all this? So that maybe some of you would like to join the occasion and do the "get together" of the forum while we're at it. In the end what other place can there be besides Milano for some FIF reunion so to speak.
The reason I'm writing so soon is not a coincidence. It's almost 6 months till this match, so if someone would be interested or if this is something to think about, then there is plenty of time for that. It is understandable for people from Europe it would be much easier, and for people from other continents it would be more difficult, but this can't go any other way.
Now, just to be clear. Nobody is "organising" anything in a classical sense of that word. Everybody is responsible for himself though, for arranging the flight tickets, game tickets, and the place to sleep. There will be no lists of any kind, nobody will be paying for the whole group or anything. All I'm giving you is a date and possible meeting location. How it will go from there, we will see as always.
Our group, so people from our soon to be official fan club (Fanatici Dalla Polonia) will be doing as usual some happy "integration"
, we will probably go to the San Siro tour as we were there only once, probably do some sightsighting, and do even more drinking after that :] Like I've said, this is not a trip with some plan and it will never be. You just have to be there, have your own drinks or money for them
, and Miss Faith will take care of the rest.
But to repeat again. If you went there, and you found out there is nobody else but you, or the game didn't take place, or you booked wrong night, or something happened to you, or I said ticket will cost 150 and all the people were charging 300Euros for them, don't come and complain to anybody. Everybody is responsible for HIMSELF.
Going to logistics and financial detail. There is youth center in Milano, that is very cheap and that we use for many many years now. It has a lot of beds so it's good for larger groups to find a place to sleep. It's not a 5 star hotel, or even 1 star, but you will get a bed to sleep, locker for your stuff and some 1 floor showers. For us it's enough, and always have been enough. But if there are some princeses here, this place probably will not be good for you. Just saying.
The cost of this "motel" was around 25Euros a night.
About the game tickets. Just to reitarate, everybody is responsible for himself. That means nobody else but you is responsible for getting your tickets for that game. There might be people who will try to buy tickets in bulk which is usually cheaper than buying them separately, but don't bet on an option like that. We as official fanclub should get some tickets this year(5-10 or something close to that), but till now most of us had to buy the tickets from the guys at the stadium. Curva Nord(I and most of us never go anywhere else) and the game like that, that was a cost of 100-150 Euros per ticket. There are also things like name on the ticket, being able to change the name and other things.
I won't lie to you, nobody will guarantee you will get to that game, unless you buy ticket from legal source, or have a friend in Milano or will spend 1000 Euros and will buy ticket from one of the ticket online sites. It might even be the case that you will not enter the stadium. So don't curse anybody if you will decide to go, and will not be at the game. What I will tell you though, is that I or people from my group went through many trips, and we always ended up at the stadium aside from one time the game was canceled. 150Euros or not, Curva Nord or not, but we were always there one way or the other. Sometimes it's easy, sometimes it's harder, sometimes it's hard as fuck.
You can't exclude however the case, that this time I won't be able to get in, or someone else won't be able to get in. That doesn't discurouge us however.
So that's the accomodation and the game ticket. Add to that the plane ticket cost, some 100-200Euros for the food money and the metro tickets and such, and basicaly you got yourself a trip. Ofcourse you can take food with you(we always do, some) and lower the costs, or get somehow the tickets by their initial price, or whatever. But that is the general idea of some of the costs.
We will try to be there like I've said saturday at latest afternoon. Sleep saturday/sunday and sunday/monday and go to Poland sometime on Monday's morning. That leaves some nice quality time for fun stuff + ofcourse great game + meating people and talking plenty about football, inter and other stuff.
Now... if you're so-so on this idea, maybe this will help your decision:
Beside me, Azz will be there too :]
He said "Whenever, wherever, I'll be there", so we will see about it, but Azz told me he will be there, so I am holding him to his word. What a chance to meet Azz in person and me! Ok, enough :] Ofcourse the more FIF members, the better, and what a chance to talk about Inter face to face, not through that piece of glass in front of you.
Anyways, there you have it. Me and my friend(szogo) will be going there 99%, interisti from Fanatici Dalla Polonia probably too, and hopefully some of you stop by as well so we can make some great memories.
I will let you know where we'll be staying if some of you will be seriously considering coming, in right time. For now, you have the most likely date(not 100% yet, but almost) and the overall plan. If you're interested, start saving the money, and prepare slowly for some heck of a trip. Hopefully including seeing the game not the outside of the stadium
cheers
Luka
ps. Who can spot me? :>