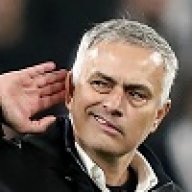 might be Deadpool
La Grande Inter
Joined

Mar 28, 2011
Messages

28,884
Likes

6,774
Favorite Player

Bea Arthur


10 years of FIF

Most Diverse Poster
I was thing about making a podcast consisting of FIF members, the topic being Inter (some italian football club) and the forum itself.

I know that an Inter related podcast already exist, but i'd like to make one that is relaxed, funny and enjoyable for multiple listens. Right now i have no experience in making a podcast, but i do have some basic mixing skills and i have listened to lots of podcasts in the last year or so.

Anybody interested?
also everybody can contribute in this thread, tell what you would like us to talk about, especially i'd like people like bandiera and browha to help.

So icardiscores, devious, black jesus, wallace, the aussies, thenetworkz, kevinb, pharaoh and others, where u at? Also i know we have different timezones, but we could be recording at any time, no matter whois involved. Think about it, we are all passionate inter fans that want to talk about inter..