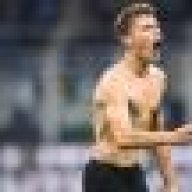 La Grande Inter
La Grande Inter
Joined

Apr 23, 2005
Messages

12,156
Likes

592
Favorite Player

Nicolooo


Forum Supporter

10 years of FIF
I'm not disappointed with the players we got. Vidal, Hakimi, are obviously huge. Nainggolan can be a weapon if Conte keeps him motivated.

Kolarov is okay if the coach wants him. He isn't benching Bastoni.

Darmian is a disappointment. No two ways about it. But time will tell if he ends up being useful for us. The only good part is that he can play many roles. The bad part is he will be average at all of them.

The disappointments for me are what we did not fix, and we clearly needed to fix from last season.

- vice-Lukaku - this was our biggest issue last season, and it's incredible how it wasn't addressed. Pinamonti will be more useful than Esposito, but not enough. Unless the management feel they can still get a Mandzukic or someone since they are without a club.

- Other big worry is the lack of depth on wingback front. Last season we had Biraghi, Young, Candreva, Moses - all of them were serviceable when rotated well. Young and Biraghi got us few critical goals towards the end of the season. Moses got some good assists.
Now we only have Young and Hakimi. Perisic has a lot to do to convince. Even if he does well, we are short of another option. Darmian and D'Ambrosio just don't provide the impact that a Moses could. Either of Moses or Alonso should have been acquired. Just how broke are we to not even being able to offer a loan fee?

The only good part about this is that the squad is now far more suited to a 4312. If we see some average performances like against Lazio, I hope Conte is forced to move to that. Especially in midfield, our depth and players can do so much better in it.