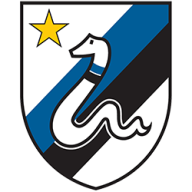 La Grande Inter
La Grande Inter
Joined

Jan 17, 2005
Messages

29,906
Likes

9,492


10 years of FIF

Nostradamus
to be honest, personaly I think one of the big challenges in Italy is the lack of professional football. Really you have, what, 2 maybe 3 tiers? Where you've got professional teams and then you run out pretty quickly. And even at Serie A level, now, the worst teams are really a long way off Serie A standards. Spreading more money more evenly will inevitably help, but I dunno.
Completely off.
All more "professionalism" will do is add more foreign (EU) players. The number of Italian players that are being developed is probably steady or moving in the same pace as that of Germany, Spain, France etc. What you're proposing is what got us in the 2010s in the first place. Fill the roster spots with a bunch of players from the European Union which will go against Italian players as they can find 'ready' and 'mature' players for cheap and they won't need to gamble on whether or not the kids are ready to play.
The gap between the bottom teams is not due to some lack of professionalism in Italian football. It's only due to financial reasons. And the reason is, they cannot afford these foreign players that others can. The bottom 2-3 Serie A clubs typically have roughly 8 foreign players whilst the rest have 15+.