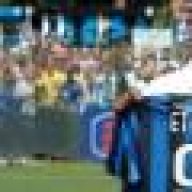 Joined

May 7, 2010
Messages

5,172
Likes

594
Favorite Player

Zanetti, Eto'o



10 years of FIF
Use some stats to support your argument? This is what Biraghi did in his last season at Inter:

View attachment 5841

This is what Perisic did in his last season:

View attachment 5842

Biraghi had the same outcome, with less minutes and for a worse Inter side. No Hakimi but with fucking Candreva and Moses on the right to help. So I think he is better, marginally, but still. What's wrong with it?

It's ridiculous to count trophies to judge players. That's a team achievement, not individual. We should sign Buffon or Pinto to replace Handa if that is the way.
​
Inter's Ivan Perisic Rated MOTM By Italian Media For Performance Against Fiorentina​
It's pointless to compare them as Perisic is way above Biraghi as fullback. Perisic played big part of his career as a winger, he is useful and good/proven polyvalent player, while Biraghi plays as average LB his whole career. Besides, Perisic's legacy at Inter goes from Mancini/Spaletti's days as he was one of the best individuals along with Icardi and Handa in the team for some time.
Conte didn't like him at the beginning, but last season he was part of staring XI and played decent/ justified his starting spot.
And meanwhile Biraghi did what exactly? Also, what marke he left at Inter? Does he have better rating than Perisic as a player? Important goals, winning goals, winning assists, motm performances???
And to add something at the end, Perisic is still a starter, he is still in this champ squad, while Biraghi reached his peak at Viole. Inter simply doesn't have room for Biraghi as he can't play good enough, he also can't adapt to the squad and fulfill coach's tasks. End of.
Sadly a lot of Inter fans still don't give credit and support to our Scudetto squad, but players legacy goes on and on. We would love to have world class at each position, but we don't and we play with squad we already have.
Put some respect on the likes of Perisic and others as they all played a huge role for us to finally become champions after 11 years of disgrace.