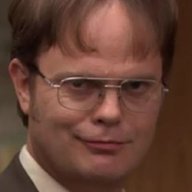 Joined

Jun 19, 2011
Messages

7,792
Likes

4,492
Favorite Player

Diego Milito


10 years of FIF
Yeah the wages and transfer fees are out of this world! I once had Gagliardini demanding something like 700.000 a month, when I declined he put in a transfer request. :chan: ( I sold him to Arsenal for 35M and with that money got Tonali

)

Same goes for Vidal, I wanted to buy him from Barcelona, they asked 40M! and his salary is more than 1M a month, Barca can go fuck themselves even in a computer game.

That's why I put a lot of money in my youth Academy and scouting, you can get a lot of gems when you have a good scouting system because if you have to buy good players you need crazy amounts of money to get them.

I would suggest to get Tagliafico from Ajax, maybe Unuvar at the start of the game for free! I have some more young players in my game with Inter so when I get back from the office tonight I will give you some players to scout.
Almada refused to negotiate with me, said he had no interest leaving at the moment. Signed tagliafico, apparently made a promise to sign a striker but I had no budget left. Didn't sign a striker, now he has demanded to leave, he's been here like two weeks!! Haha, crazy.
I've now played 11 games in the league, won 3 and drawn 7.what the fuck! I keep conceding. Handanovic got injured after my first game for 4 months. But I just can't win.
Last edited: