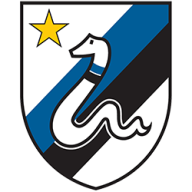 La Grande Inter
La Grande Inter
Joined

Jan 17, 2005
Messages

33,679
Likes

15,765


10 years of FIF

Nostradamus

Most Passionate Member
World Cups in general are corrupt.

1934 was a bit corrupt, for example, similar to the 1998 where they fixed the draws to get tough games for contenders in the first round (all KO) and have less competition, but they didn't fix games.

1966 was extremely corrupt. They even changed stadiums at last minute, changed refs, had dubious calls in at least 5 games and there weren't that many in total.
1978 was very corrupt. Argentina got favored a lot.
1986 was quite corrupt.
2002 was extremely corrupt.

2022 I haven't watched most of, but I doubt it's as corrupt as they say. Maybe they pushed for Argentina and some decisions across the tournament were soft, but it wasn't that bad.

1998 wasn't really corrupt on the pitch. Similar to 2010.

There's always some shady shit going on, but deciding winners doesn't really happen that much.

Ruining games on the other hand and potentially depriving teams of advancing is definitely a sort of manipulation but it happened many times in World Cups. The worst I can think of is 1966 but the English won't allow the media to play that tune as much as it deserves...