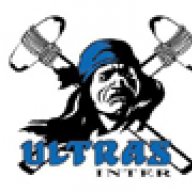 Joined

Mar 27, 2004
Messages

4,356
Likes

5

Forum Supporter

10 years of FIF
Great to see him pack his bag – what a fool!
Pekerman to quit after defeat
Paul Jump
Friday June 30, 2006
Jose Pekerman says he will quit as coach of Argentina after his team's 4-2 defeat on penalties to Germany.
"This has come to an end and I will certainly not go on," he said after the game. "You have to make a decision and I'm convinced I've done everything in my reach, and it's time to look for something else.
"I'm very sorry for the coaches and the fans and the players. This team deserves to go further but we couldn't make it."
Pekerman defended his decision to substitute Juan Román Riquelme and Hernán Crespo for Esteban Cambiasso and Julio Cruz with twenty minutes of normal time remaining, leaving the exciting Lionel Messi on the bench.
"Riquelme looked a bit tired," he explained. As for Messi, "We always had that option in mind...but it wasn't the right moment."
The 55-year-old added that he was happy with the way his team had played.
"Argentina always looked to win but in our best moments of football we had no clear-cut chances," he said. "It was a very exciting match. Argentina played like favourites and gave of their best although they lost. It's a shame for Argentina who played very well today and in the whole championship."
German coach Juergen Klinsmann said he thought the passionate German crowd had played a big part in his team's victory.
"The fantastic crowd carried us, they believed in us," he said. "We knew that even down a goal we'd come back. We were convinced that if we got to penalties we'd advance.
"The belief we have in ourselves is really strong. This is a team that's grown together over the past six weeks and we want to be world champions."
Captain and man-of-the-match Michael Ballack added that he though the hosts deserved to win.
"That was sensational," he said. "The match was maybe not so interesting for spectators but it was a match at a very high level. The team fought to the end.
"Of course, there's always luck when it comes to penalties but I think the team really deserved to win."