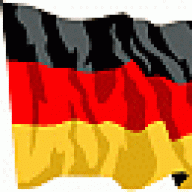 La Grande Inter
La Grande Inter
Joined

Mar 4, 2004
Messages

13,378
Likes

3
Favorite Player

Internazionale
I really didn't think Germany would come back and score a goal. In any normal game, a team would just shut it off against this Argentina, but that's what they call the crowd factor.

Also, Pekerman acted like a ball-less Italian coach and went for the caution! It was really shocking, you don't do stuff like that in the WC. Also, if you go with 3 CM's (Cambiasso, Lucho, Mascherano) then Messi should have come for Maxi Rodriguez.

LOL @ Collocini, what a poetic justice that the tying goal came off the right-flank of Argentina. Ballack had all day to cross that ball.

I am surprised at those here who questioned Odonkor's introduction. He gave Sorin so much trouble and provided great crosses. He is also hungry, and might be the only member in the German NT who actually shows emotions!

Respect to Catanha for being a man and admitting that some Argie players acted unprofessional. And I agree on Bierhoff, but he has always been a selfish jackass.