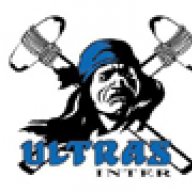 Joined

Mar 27, 2004
Messages

4,356
Likes

5

Forum Supporter

10 years of FIF
The point again is Gasp is making the most of what he's given atleast tonight. Today's defeat should not be blamed on him. What I'm scared about is he will go back to his 3 man defense again.
That is my biggest fear as well. The fact that stubborn as phuck as he seems to be he will overlook the improvement in our defence and go back to his shambolic 3-4-3.
Sadly enough unlike Mou and Leo he is not a motivator by any means! :depress: Sometimes that is all that it takes to get the best out of your players as we saw with Leo last year. Gaps seems fairly dry and from what I have gathered there is this distance between him and the rest of the squad. Unfortunately such traits cannot be changed - hence there is a good chance we are doomed this season! I hope I'm wrong though. 3 official games, 3 losses – can he make it 4 in a row? Exciting times ahead.....
Not to be forgotten the balme should be pointed towards those who hired this chap!