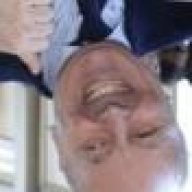 Marotta FC
La Grande Inter
Joined

Jun 18, 2005
Messages

14,190
Likes

16
Favorite Player

Marotta
Old username

Wallace



Forum Supporter

10 years of FIF
Fuck.

How can this forum not have a thread of one of the best/most complicated board game ever? Surely it'd be an interesting topic despite most of you here can probably play it with your eyes closed.

In all seriousness, AlphaGo has beaten Lee Sedol again in the last game and has won 4-1 overall across the five games. Interestingly, none of the games reached to the end game, although the last game got pretty close, the gap was large enough for Lee Sedol to forfeit.

How many of you actually watched the games & play the game yourself?