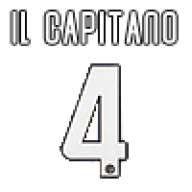 Administrator
Administrator
Joined

Mar 4, 2004
Messages

25,084
Likes

48



Forum Supporter

10 years of FIF

Most Important Member
Damn, I don't remember getting this much praise despite having a much more detailed thread for
THREE
d@mn years.
I'm gonna do it again this season anyway.
Frisko said:

Marcellus, yeah a bit like Han's but this is about counting the totals, I'd love to have something like that for last season.

Where I got the idea? Wondering about how many assists Veron and Figo got last year
F*ck you!
This is basically a poor man's version of my thread. :stuckup::shades:
You're still wondering?
Why don't you go to that thread that Marcello quoted. :stuckup:
F.C. Internazionale Milano - Season 03/04
F.C. Internazionale Milano - Season 04/05
F.C. Internazionale Milano - Season 05/06
Check out the last portion of each thread's first post. :stuckup::stuckup::stuckup:
Last edited: