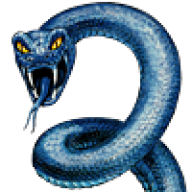 Joined

Oct 11, 2015
Messages

6,171
Likes

1,619
Favorite Player

Bastoni


Watching the Spurs game vs West Ham and I can't help but wonder how in hell is Kane scoring goals? And many of them?!

There are certain players (almost exclusively strikers) who judging from stats, their contribution to the team, even bloody managers who know a thing or two about football and most importantly the big number of goals they score, who are cherished, adored and held in very high esteem in the footballing world be it from fans or professionals of the sport yet in my mind and from what I see of them I just can not fathom what makes them so good! Logic tells me that there really isn't anything special about them.

Kane/Icardi, Rooney, Shearer, Inzaghi, Muller, are prime examples of this (I know Kane/Icardi are in no way shape or form close to the others as of now, they are only a recent applicable samples), the latter three their goal scoring records makes it dumb of me to even question their ability and somehow I still think they are extremely average, how did they score so many freaking goals? Surely it can't be luck? It can't be that the opposition defenders just had a shit performance against them on every other day they score? Do they have nerves of steel that makes them less crackable under the immense pressure strikers endure with the responsibility of scoring at big clubs? Is it just a case of being at the right place at the right time?

Which brings me to the only point I could think of that they excel in, positioning. That I'll give it to them, whether it's pure instinct or exceptional reading skills of the match. They do put themselves in the best possible situation to score from quite often. However, they do not possess any great shooting techniques, any skills that leave defenders bamboozled when they face them or at least pace to try and rub off defenders, neither are they specialists in set pieces. But they manage to score and score all types of goals, headers, tap ins, screamers from outside the box. Even their dominant foot (which is the right one in the examples I put forth) is not that dominant really and you could easily find many better players that could do majestic things with a ball and score from angels they could only dream of. Even in strength which is what you commonly find in non-skillful players they do not possess!

Drogba, Adriano, Vieri, Shevchenko, Henry, Ronaldo, Batistuta, Del Piero are all players of a very much higher quality and caliber (ability wise) and you could hardly argue with that but they still manage to score as much as them or in some cases more!

Is being jack of all trades and master of none (yet they're masters of scoring goals!) sufficient? Or does the media and the fans expectations demand - unnecessarily - more than required in the goal-scoring machine of players, I mean at the end of the day, goals, regardless of how they are scored is all that matters. Or am I just wrong and they are quite skillful in the way that scoring goals is in itself is a skill and I'm just talking out my very tight anus?