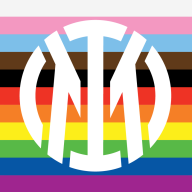 Joined

Dec 17, 2011
Messages

1,927
Likes

1,002
Favorite Player

VAR



FIF Special Ones

10 years of FIF
Hello! I'm not exactly brand new to the forum, but I haven't introduced myself yet, so here we go!

I'm relatively new to the world of football. In fact, until 2010 I hated everything to do with soccer. I thought I was a stupid sport. However, my brother started forcing to play the 2012 World Cup FIFA game. I quickly realized my hatred was unfounded and fell in love with the sport. I loved how it worked, I loved the rules, and I loved the beauty of it. Knowing nothing about soccer, I started playing with the team of my favorite country: Italy. I had no clue they were actually a good team. I also had no clue that there were clubs, so after the world cup my brother told me I needed to start looking for a club to support. I immediately went the the Italian teams. I judge books by their covers, so I went and looked through all the Serie A team's colors, jerseys, and logos. There was no comparison. Inter was above and beyond the best I saw, and I got lucky. For I had picked a wonderful team. I started to immerse myself in the history and culture of the team and have been enjoying it ever since!
Now I'm happy to be joining other Inter fans from across the globe here on FIF!