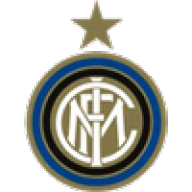 Joined

Feb 25, 2006
Messages

1,289
Likes

0
Favorite Player

Moratti, Mourin

Hi guys!!
Soon a new book about how Inter was attacked through out the years will be published. The title of the book will be "Intellectual Prostitution" and it will be pulished by Mursia (editorial group based in Milano - Italy). It was prepared by several Inter bloggers who specifically chose the name as a tribute to José Mourinho famous phrase which he used to attack the journalist back in March of this year. It will also have a subtitle of "From 'will never win' to 'Scudetti of cardboard'".
The Nerazzurri bloggers have carefully collected episodes from Inter's history and present, and put them together in the context of a story of irony and history. They have used everything that was written in recent years against Inter such as: fake news reports, blatant lies, poisonous comments and even rumors to construct this book.
The book takes the reader by Iuliano famous foul on Ronaldo which was unseen by Ceccarini in April 26 1998 in the Inter-Juventus game and the subsequent controversy, until the press conference that changed football where the Special One charged journalists and the world of football with his famous sentence: I do not like intellectual prostitution. It also comes across controversy about refereeing, Calciopoli, transfers, presidents and coaches.
The authors of the collected everything including articles, comments, newspapers titles, and TV broadcasts of the last decade, creating an interesting cross section of sports where the objectivity of the facts has to deal with economic or Politico-sports or, more simply, with the passions of football journalists.
Officially this interesting book that starts from football but ends up putting the whole system on trial will be presented on Monday June 29 at the library Mursia, Via Galvani - Milan: in the course of the event will also be Gianfelice Facchetti.
http://www.tuttomercatoweb.com/inter/?action=read&idnotizia=5823