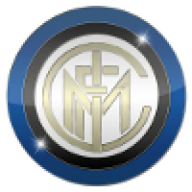 Joined

Jun 7, 2011
Messages

1,515
Likes

91


10 years of FIF
The Scudetto is already in the bag, not even our shit-retard of a coach can fuck it up anymore.

15 matches left may seem like a lot but in reality only 6 points are actually at risk: Napoli and Rubentus away, the rest range from barely an inconvenience to extremely easy given how superior our squad is to our opponents.

We're 9-1-1 at home, all the while Conte was doing his best to fuck us with stubbornness and retardness, now that he finally is coming to his senses I don't see us dropping many if any points at all at the Giuseppe Meazza.

Only Roma is barely a concern to face at Milano and they're awful away from Rome (we also manhandled them in our first leg at Rome and they only tied thanks to our retard coach), some would say Atalanta but honestly they may be trouble for others or us in seasons past, but right now our team easily nullifies most of their strengths so we should dispose of them easily at home, at Bergamo there may have been some slight concern.

And Genoa seriously? They're a middle table team at best with barely above average form in the last few matches, we should dispose of them without much effort.

We also seem to be peaking in form right about now (it had to happen eventually) so getting 21 of 21 points in the next seven matches should be easy-peasy.

For the rest of the season losing more than 8 points would be a failure, losing more than 10 would be a catastrophic embarrassing failure and even then, losing 8 points we would sit at 90, losing 10 we would sit at 88.

The only concern for the Scudetto would be Rubentus, but they just cannot catch us anymore, they sit at 45, lets give them their game in hand against Napoli that's 48, so if they win every remaining match they get 93 points but there is no way this Rube under Pirlo doesn't lose 5 points or more during the rest of the season.

So we would have to fail horrendously and they perform almost perfect for them to have a smidgen of a chance. Even with their usual shenanigans, corruption and robbery I don't see how they could catch us.