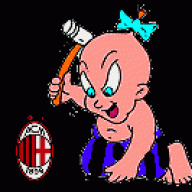 Joined

Nov 29, 2011
Messages

7,464
Likes

58
Favorite Player

Me



Forum Supporter

10 years of FIF
Just home from Italy and the match and a few things I noticed.

1. icardi is seriously limited. Im now on the side of, of we get a good bid for him, sell him. Anything going forward, when it got to icardi he looked so clumsy and awkward and usually messed the play up. It felt like there were quite a few in the stadium thinking the same. Everything was coming through Jovetic, any good inter did was always going to have him involved. Brozovic should have been off at about 70 minutes. Him and santon were scared stiff of Pogba, and he especially lost the ball a lot before he had that good run towards the end which now is why he's getting praised. There were a lot of Kondogbia shouts just before that run because everyone had lost patience with how much he lost it. Inter did a terrible job of pushing Cuadrado back. I feel like inter should have say perisic just behind him because there was always a gap, and her have been forced back.

Lastly, juve fans were pretty much louder the full game. Weirdly. Was slightly disappointed about that.
I'm still waiting for point #2