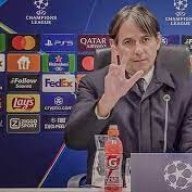 Part time Lazarus
La Grande Inter
Joined

Jun 8, 2005
Messages

26,602
Likes

3,710
Favorite Player

Inter1-0Wanda
Old username

browha



Forum Supporter

10 years of FIF
We have to play 4-3-3. I don't see any other way. Kovačić needs some help (cover) from Cambiasso/Gargano/Guarin, but he also need people infront of him. I think we just can't find a place for Alvarez, and it's a shame we couldn't sell him and keep Coutinho (but we need to sell him). I know we have limited options upfront, but we have to play 4-3-3, since with any other formation we look horrible, IMO.

Let us get a real gameplan. No more experiments. Play the rest of the season with one formation, and sell half of our players, something like Fiorentina did. I'd rather have a real youth project than a fake one. Players like Chivu had their time, it's over.
TBH, so much this.
OR even the mourinho style 4-2-3-1 would work (pretty much the same thing)
Kovacic in a two man midfield doesnt work so well. He needs to be more free of his defensive responsibilities.
Something like:
Gargano
Kovacic Guarin​
Would be interesting, with Guarin taking a full B2B duty.
Sneijder didnt have too many defensive duties under Mourinho and I'd like to see Kovacic have a similar role. I understand the desire to play him as a regista, but he needs support to do that.