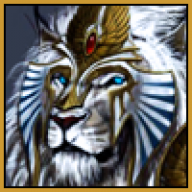 Joined

Sep 13, 2010
Messages

7,505
Likes

31
Favorite Player

FIGO :')



Forum Supporter

10 years of FIF
WHAT THE FUCK IS THIS SHIT, WHERE IS JZ, THIS MATCH IS FOR HIM YOU FUCKIN CUNT, AND WHY THE FUCK KUZ IS THERE!? YOU CAN USE JZ IN THE FUCKIN MIDFIELD.... I'M FUCKIN DONE WITH THIS FUCKIN IGNORANCE COACH!
I'd like to see him start too, but since he probably wouldn't be able to play the full 90 min. it wouldn't make sense to start him. Lets not forget that this is still a very important game for us points wise. Starintg him & then taking him out midway would kill the game, cuz the focus of everybody's attention will be drawn to him. But subbing him in, let's say round 50' min, would be boss since he would have all the glory for himself & San Siro would explode when he comes in. Motivation boost for all our players. Plus in any event the man of the hour makes his appearance last.
He also can play until final whistle & then hopefully celebrate with the fans for the win. I'm sure Mazzarri would have a talk with him & make a call they're both cool with. Mazzarri knows this is a big one for Zanetti. So whatever happens I think it will be a mutual decision.
So everybody stop acting like spoiled little kids with all the Mazzarri this, Mazzarri that. This is a big ass club. It's not being run by a single person.